Desenvolvimento web e frameworks
Buildout and Deployment
Resumo
Resumo:
A panel about buildout and deployment of solutions
Detalhes sobre o palestrante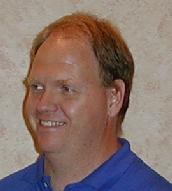 Jim Fulton
Jim leads the development of the Zope content management solution. He has over 16 years experience in software development, including over ten years with object-oriented software development techniques. Jim previously served as software engineer at the U.S. Geological Survey where he researched, developed, deployed and advised management on software technology. He was a software support manager and hydrologist/software engineer. Prior to this, Jim served as civil engineer for the Los Angeles Department of Water and Power and as a research assistant for Case Western Reserve University. He has an M.S. in Software System's Engineering from George Mason University, an M.S. in Systems Engineering from Case Western Reserve University, and a B.S. in Civil Engineering from Case Institute of Technology.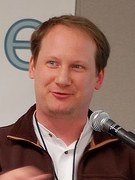 Alan Runyan
Alan Runyan is founder of Enfold Systems and the Plone content management system. Alan has spoken at numerous conferences and consulted with Fortune 100 companies on content management and other technology strategies. Alan's other titles in life include Art Consumer, Software Producer, Ski Indulger, Dog Trainer and N'awlins Aficionado. He also enjoys fishing and biking.