Keynotes
What I learned as the Zope Pope
Auditório Dorneles Treméa
30/09
Resumo
Resumo:
This talk will reflect on the history of the Zope project and how it informs topics of current interest, such as packaging, frameworks, user goals, and community.
The talk will review how the original bobo project got lost in Zope, and the role packaging had to play.
The talk will review how the Zope 2 abd Zope 3 projects evolved and how more explicit goals would have helped.
It will look at the Zope community, how it fit in and didn't.  It will reflect on changes in the Web and how problems addressed by Web frameworks have evolved (for the better) since Zope was created.
Detalhes sobre o palestrante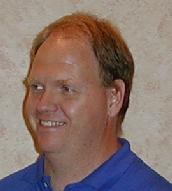 Jim Fulton
Jim leads the development of the Zope content management solution. He has over 16 years experience in software development, including over ten years with object-oriented software development techniques. Jim previously served as software engineer at the U.S. Geological Survey where he researched, developed, deployed and advised management on software technology. He was a software support manager and hydrologist/software engineer. Prior to this, Jim served as civil engineer for the Los Angeles Department of Water and Power and as a research assistant for Case Western Reserve University. He has an M.S. in Software System's Engineering from George Mason University, an M.S. in Systems Engineering from Case Western Reserve University, and a B.S. in Civil Engineering from Case Institute of Technology.